Landscape-led Easterhouse homes to bring brownfield land back to life
January 12 2021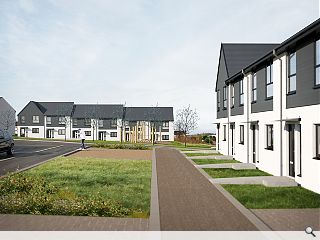 The Wheatley Group and Mast Architects have developed proposals for 47 homes for affordable rent on brownfield land at Easterhouse, Glasgow, all designed to meet Housing for Varying Need standards.
Located near Glasgow Fort the Shandwick Street site has lain dormant since 2016 following the demolition of 1960's housing while it awaited redevelopment.
Split between eastern and western portions the site levels preclude rear parking, with spaces instead located on front gardens or the opposite side of the street where possible.
Attention will be placed on landscaping to minimise the dominance of parkin, including retention of an existing tree belt and provision of playspaces, paving and planting.
Finished in white render and grey composite cladding the homes feature active gables to all corners.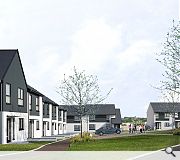 New homes will sit next door to Easterhouse fire station
Prior tenement flats were demolished between 2009 and 2016
Back to January 2021