Residential-led masterplan initiated in Portobello
December 18 2020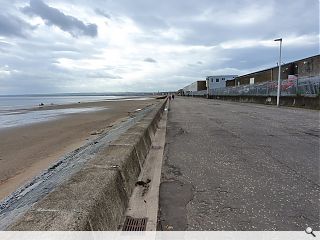 A masterplan to develop industrial land overlooking the Firth of Forth as a residential-led mixed-use neighbourhood is taking shape with a new proposal of application notice put forward by Manse.
New homes are planned for the site of a garage at 24 Seafield Road, part of a much larger phased waterfront regeneration initiative which serves as a key plank in the City of Edinburgh Council's City Plan 2030.
Intended to seed broader confidence that the masterplan can be delivered in full the application Colin MacPherson from Manse said: "We are delighted to be bringing forward these exciting proposals for Seafield, which will serve to demonstrate that not only this site, but the development of the wider area is achievable.
"As we have seen with major masterplan sites across the city, building out an area with the complexity of the whole Seafield will take some time.Our proposals for this first phase will hopefully serve to kick-start that process and instil investor confidence in its deliverability."
A digital consultation event will be held on 28 January between 15:00 and 19:00 ahead of a detailed planning application.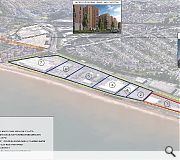 The full masterplan will be delivered in stages over the coming decade
Back to December 2020