Elgin cultural quarter to lead post-pandemic bounceback
December 18 2020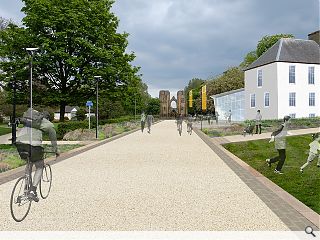 Moray Council has agreed to contribute £3.9m towards the creation of a new cultural quarter in Elgin centred on the B-listed Grant Lodge.
The 18th-century mansion, latterly a library, will be turned into a heritage attraction detailing the history and attractions of the region at a cost of £9m.
A further £9m has been allocated for the refurbishment and extension of Elgin Town Hall to serve as a theatre and performance venue complete with a small cinema and events space. To maximise the tourism potential of these initiatives, a new hotel of up to 100 bedrooms will be built within the quarter, funded separately with another £9m of private investment.
Leader of Moray Council, Cllr Graham Leadbitter, said: "The Cultural Quarter proposals aims to rejuvenate key buildings and venues that are an integral part of Moray's cultural sector, alongside plans for a hotel and a much-improved use of a very prominent public space."
Costing £31m in total the initiative could move on-site by 2024 subject to the release of a further £16.2m by the Scottish and UK governments - with the balance drawn from Highlands and Islands Enterprise (HIE).
Stuart Black, HIE area manager in Moray, commented: "The Elgin Cultural Quarter will breathe new life into two much-loved venues in Moray and give the area's rich cultural offering a new platform.
"It will also support both tourism and creative industries, important sectors in Moray that have been hit particularly hard by the pandemic."
All three elements of the quarter will be linked by improved public realm with roads reconfigured to encourage walking and cycling.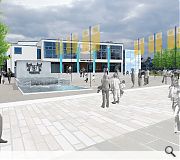 A revamped Elgin Town Hall will be at the heart of the initiative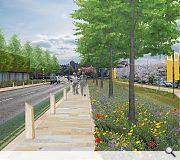 The Grant Lodge has been out of action for 17 years following a fire
Back to December 2020