Rolling sculpture programme to bring life to Edinburgh Park
December 11 2020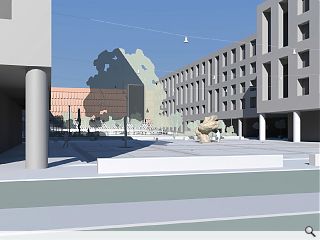 Parabola have detailed their intent to erect a further pair of sculptures to help define the Southern Phase masterplan at Edinburgh Park.
Sited at Lochside Crescent near the tram viaduct and a central garden square the temporary pieces of public realm will join four other works as the centrepiece of a rotating display of public art across the site.
First in line to be installed is a 10m outstretched arm called Reach for the Stars designed by Kenneth Armitage in 2002. This will be joined later in the year by The Advocate, a 2013 piece by Bruce Beasley.
Installation will take place next year in tandem with phase 1 works.
Parabola is awaiting assessment of a residential-led masterplan which will evolve the business park into a place to live as well as work with 1,700 planned homes.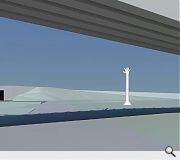 A disembodied hand will reach out to travellers on a neighbouring tram viaduct
Back to December 2020