Passivhaus Plus Blackford dwelling powers ahead
October 29 2020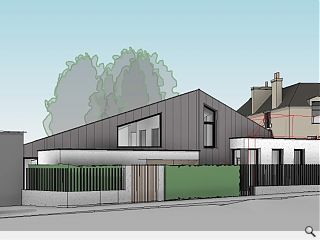 A dated dwelling in Blackford, Edinburgh, is to give way to a modern Passivhaus Plus home - a class of energy-efficient design which stipulates on-site production of all net energy needs.
Driven by Grigor Mitchell Architect the proposals call for the current home on Blackford Avenue to be demolished, opening up the corner plot adjacent to the railway line for the innovative design.
Intended to establish a sense of place in the fragmented suburban environment the new addition will marry standing seam metal cladding on roof elements, which includes an 80sq/m flush-mounted photovoltaic array, with lime render and earthen tone cladding.
Outlining the innovative approach Mitchell wrote: "The structure of the walls and roof is designed as I‐joist timber frame panels with wood fibre insulation to achieve the thermal performance requirements. Visually this creates walls which are thicker than typical buildings. Passivhaus principles of thermal bridge free design and draught-free construction will be rigorously applied during the build to limit heat loss to a minimum. The typical 'U' value of these elements is reduced to a maximum of 0.11 W/m2K."
It is calculated that this approach will deliver a 60% saving on CO2 emissions versus a standard timber kit design.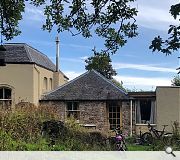 The current home is described as unsuitable for retrofitting and of poor construction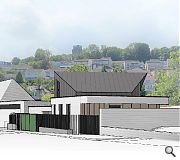 The striking design seeks to raise standards in an unremarkable corner of the city
Back to October 2020