North Glasgow development framework sets out 30-year vision
September 29 2020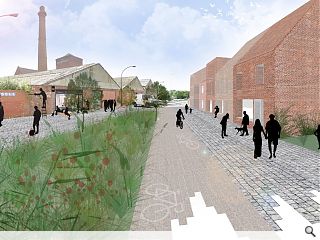 Glasgow City Council has outlined its long term vision for the future of a huge chunk of the city centred on the key transport corridors of Maryhill Road, Balmore Road and Springburn Road.
The draft North Glasgow Strategic Development Framework goes out to consultation on 1 October and will guide regeneration over the next 30 years, including delivery of 3,000 homes in the next decade across priority regeneration areas such as the former Ruchill Hospital and Sighthill. Key to this approach will be establishing a green network of accessible recreation spaces, repurposing vacant land and improving public transport links to enhance connectivity.
New walking and cycle links will also be created with an emphasis on nurturing local businesses by encouraging co-existence of new homes, light industry and workshops.
Councillor Kenny McLean commented: "This framework sets out a vision for the future development of North Glasgow, one which will help unlock the huge and unfulfilled potential of this part of the city. In recent years, the renewal of areas such as Sighthill and the canal corridor has shown that North Glasgow offers enormous economic, environmental, cultural and social assets and opportunities. With the input of local people and organisations, we can look forward to the final version of the framework guiding the future development of North Glasgow in a way that benefits everyone in the area."
Local identity will also be burnished in hitherto neglected town centres through public realm investment in Maryhill, Springburn, Possilpark and Royston.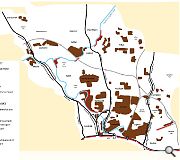 A swathe of barriers and opportunities have been identified across the vast area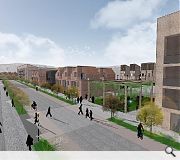 New neighbourhoods will be connected by a network of paths, open spaces and cycle tracks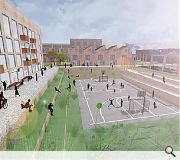 Open spaces will accommodate a mix of sport, recreation and flood management features
Back to September 2020