Stobhill mental health wards reach practical completion
September 16 2020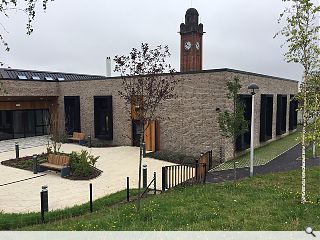 A partnership between Hub West Scotland and the NHS has seen the delivery of two purpose-built acute mental health wards at Stobhill Hospital.
Delivered by Keppie Design and BAM Construction the £10.7m facility seeks to foster social inclusion by delivering rehabilitation, discharge and recovery services which promote independence and self-reliance.
BAM Construction Regional director, Bruce Dickson said: "I need to thank our client bodies, Hub West and NHS GGC for their ongoing supportive and collaborative approach to working with us to create the right environment for the project to be completed in.
"Our supply chain for re-engaging as soon as the project was declared essential and sourcing the labour and materials needed to keep us going through the depths of the shutdown and, above all, the BAM site team and all of our tradesmen who travelled to site through the worst of the pandemic to deliver this essential NHS project with the minimum of delays to the original date and such a high standard of finish".
Delivered through the height of the coronavirus pandemic the low slung wards have been positioned to frame views of a B-listed water tower and will provide 20-bed spaces between them.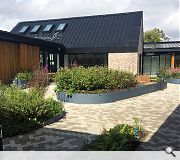 The wards will allow greater flexibility of mental health care provision
Back to September 2020