Glasgow's slavery links revealed by interactive walking tour
September 4 2020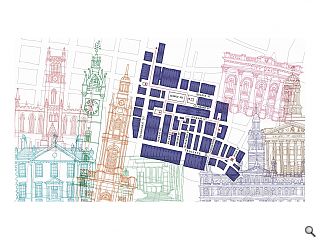 Hoskins Architects have authored a digital walking tour of Glasgow which aims to shine a light on the city's historical connections to slavery and racist ideology.
Developed for the Glasgow Doors Open Day Festival the Hidden Stories Map harnesses the power of creative arts and design to communicate uncomfortable truths and has been compiled in collaboration with Stuco Design, the Coalition for Racial Equality and Rights and councillor Graham Campbell.
In a statement, Hoskins Architects wrote: "The story of how Glasgow was shaped by the Transatlantic slave trade is fascinating, as is the lack of discussion and formal education around it. Understanding our history and these ideologies is imperative, as it will help us better understand and question racist ideas that continue to affect people's lives now.
"The aim is to continue developing this collaborative work into a more comprehensive resource to be used in schools to give young people a better understanding of Glasgow's built environment and the history that shaped it, and to promote discussion about how we can address inequality in our society."
The app-based walking tour is delivered by GuidiGo and incorporates interactive tools, challenges and stories which bring the period to life through drawings and narration.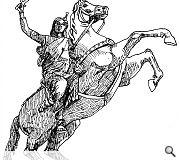 Rani Lakshmi Bai was a resistance figurehead against British rule in India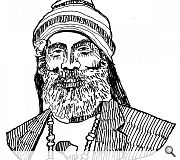 Veteran political campaigner and activist cllr Graham Campbell contributed to the project
Back to September 2020