Townhouse trend sees city buyers push onwards & upwards
July 28 2020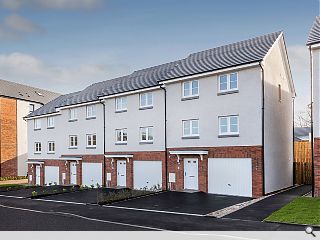 In recent months Barratt Developments has reported a surge in interest from buyers keen to escape the confines of their city flats in favour of more rural and spacious accommodation with a dedicated office space.
The housebuilder reports strong interest in areas such as Johnstone, Gilmerton and Prestonpans where reduced land prices and a vertical focus have been combined to provide flexible living space over three floors.
A spokesperson for the builder wrote: "The majority of people who are buying up these townhouses live in city flats and have always wanted a townhouse, but couldn't stretch to inner-city prices, but also because they want to live in a more rural environment.
"Whether that has anything to do with lockdown we are unsure, but believe anecdotally that it has had a significant impact on the way buyers are thinking about where they live and how they live."
This follows similar developments by CALA which has ushered in elevated living at Erskine.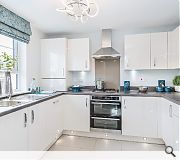 Higher densities and smaller footprints make townhouses cheaper to build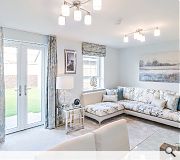 Kitchen, dining and living areas are located on lower floors with bedrooms and studies above
Back to July 2020