Architecture in Time sketches bring lost Glasgow to life
July 3 2020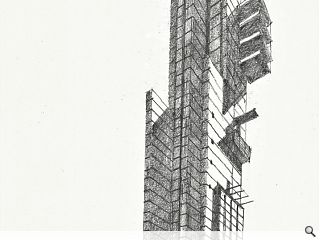 Architect Alan Dunlop has wound the clock back again to prepare a fresh batch of Architecture in Time sketches.
Breathing new life into forgotten and vanished street scenes the perspectives depict life as it one was around city landmarks such as the sadly demolished Tait's Tower as it would have appeared during the 1938 Empire Exhibition.
Other views captured by the charcoal time machine include a look at Caledonia Road Church in happier times and views of Glaswegians themselves going about their business in period dress.
Focussing on buildings and settings which have changed almost beyond recognition Dunlop also draws the A-listed Marty's School, a rare survivor of motorway development owing to its Mackintosh connections.
Last weeks series bridged a centuries-long gulf in the city centre.
Back to July 2020