Linear home to take place of Dundee gatehouse
June 25 2020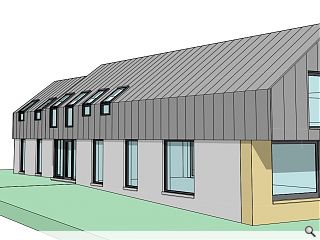 Moves have been made to demolish and replace a former gatehouse to a jute baron mansion in Balgay, Dundee, to facilitate construction of a contemporary replacement.
Positioned at the junction of Glamis and Perth Road the red sandstone property has been significantly altered through the addition of an unsympathetic box dormer and rear extension.
In a planning statement consultants Suller & Clark wrote: "It is fair to say that much of the original character has been lost as a result of unsympathetic and inappropriate extensions and alterations and in fact, the house is an eyesore within this attractive area of Dundee. The property benefits from an extant consent for further alterations and extensions, however, on advice from Millard's Consulting Engineers it is considered that there are fundamental issues with the structure of the building which limit the opportunity for the consented alterations and extension."
Proposals by Mark Walker Architects call for a linear four-bedroom property to take its place, stepping down to the north and finished using a modern palette of white render and zinc with walls to the south and west finished in sandstone.
As part of the works, a garage off Glamis Road will be demolished and a stone boundary wall infilled, with access rerouted to Carseview Gardens.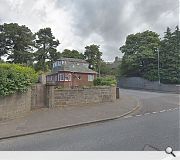 The current gatehouse considered to be structurally unsuited to further extension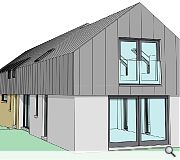 The northern third of the house is setback to minimise visual impact
Back to June 2020