Outmoded Haymarket office block falls to 21st-century demands
June 23 2020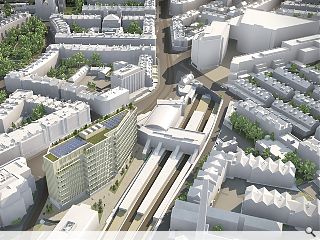 A tired office block in the heart of Edinburgh's Haymarket office district is to be dragged from the 1970s into the 21st century under redevelopment plans led by Aviva Investors.
A proposal of application notice has been filed for Rosebery House by 3DReid Architects as a precursor to demolition, opening up the brownfield site for a new net-zero carbon development.
Delivering 158,070sq/ft of net internal floorspace the new Rosebery House is being designed from the ground up to minimise its carbon impact, with every detail tailored to achieve this goal from glazing ratios and orientation to facade depths and blinds.
The health and wellbeing of occupants have also spurred inclusion of external terraces across the building and rooftop amenity space together with solar panels and a rainwater retention system. In line with this ethos, only 'minimum' car parking will be provided in favour of cycling provision that will help facilitate active travel between Haymarket Station and the city centre.
Daniel McHugh, managing director of Real Estate for Aviva Investors commented: "The new Rosebery House is being built for the future, with every element carefully considered around its sustainability and we are committed to obtaining a Net Zero Carbon rating for the building's operation.
"By fully utilising this existing brownfield site, there is the opportunity to maximise the new building's potential and in doing so create a real focal point for the ongoing redevelopment of the Haymarket area and play a major role in its transformation to a major business destination."
Subject to the necessary approvals it is hoped to have the development ready for occupation by 2025.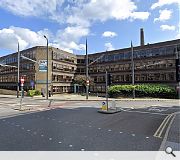 Having considered all options, demolition and full redevelopment was considered to be the best use for the site
Back to June 2020