Stonehaven care home consultation gets underway
June 23 2020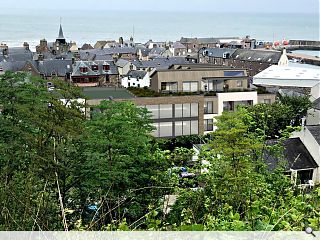 A public consultation has been launched to inform an imminent planning application for a new care home in Stonehaven, due by the end of the month.
Led by Scape Homes, Yeoman McAllister Architects and Scott Hobbs Planning the consultation concerning a vacant town centre site on the junction of Wallace Wynd and Cowgate.
An L-plan build will mirror this junction providing 59 beds of accommodation on lower floors below a rooftop social space and garden stepped back from the main elevations to maximise views to the harbour and beyond while adding interest to views from the Braes above.
In a statement, the applicants wrote: "The proposed development has been subject to initial pre-application discussions between the Applicant Team and Aberdeenshire Council. The proposals have been amended following these discussions, and consideration will also be given to your feedback on the information presented here.
"Your comments will help to further refine the proposals, prior to their submission to Aberdeenshire Council."
A mixed palette of zinc flat lock panels, render, natural stone, timber effect cladding, terracotta tile and coursed ashlar stone has been chosen.
Feedback can now be given via a dedicated consultation webpage.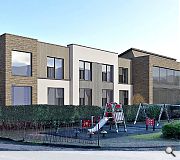 A detailed planning application is expected to land by the end of the month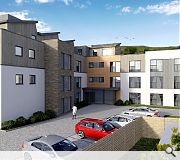 The number of people aged 75 and over in Stonehaven is higher than the national average and projected to increase
Back to June 2020