Restalrig office to residential conversion tabled
June 23 2020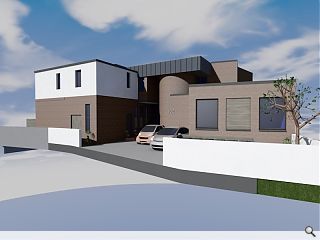 A change of use application has been brought forward to repurpose a disused Edinburgh office block as six apartments under plans authored by Whitelaw Associates.
The current property at 102 Restalrig Road dates from the 1960s and will be largely retained save for a first-floor extension and new balconies and terraces to facilitate the subdivision of the interior space.
In a supporting statement, the applicant wrote: "The redevelopment would retain the vast majority of the design elements and materials which form the existing building. The first floor of the southern section would be extended inline with the ground floor. Some openings would be closed up and new ones created.
"All windows would be replaced and new ones and patio doors would be with dark grey UPVC. Part of the south-facing wall of the building, and the whole of the first-floor extension would be rendered white to match the west-facing rear. The new extension would have a flat roof as existing but at a lower level."
A 2014 application to convert the property into four flats was approved but not progressed.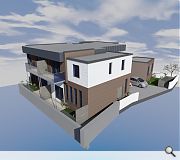 Balconies and terraces provide outdoor space at all levels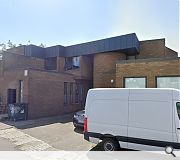 Minor alterations including a first-floor extension are planned
Back to June 2020