Bridgeton office to residential scheme touted
June 2 2020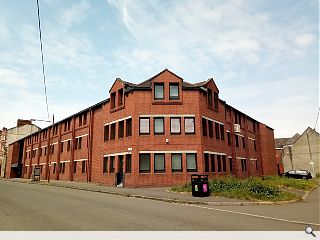 A planning application has been filed for an office to residential conversion in Bridgeton, Glasgow, by Spectrum Properties and Jewitt & Wilkie Architects.
The former Job Centre at
9 Muslin Street
is envisaged as playing host to 49 private rental apartments with minimal alterations carried out to the exterior 1980's-era fabric beyond the formation of new window openings.
Internally apartments will be accessed off a central circulation corridor resulting in most flats being single aspect.
In a statement, the applicant wrote: "Having carried out a review that balanced the extent of intervention with the benefit of the proposals, a residential conversion was agreed upon and on the basis that the level of residential amenity for private sale could not be achieved, a proposal for mid-market rent was considered the optimum solution for the site.
"The proposals require minimal structural intervention and provide 49 residential apartments in an area with little alternative other than housing associations, with long waiting lists."
More invasive approaches up to and including full demolition were investigated but discounted due to market conditions.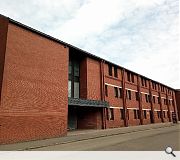 Other than a possible powerwash and some new windows the building will largely remain as is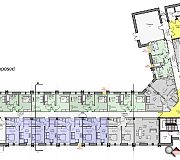 Stud partitions will carve out the office floorplates
Back to June 2020