Stars align for Mugdock Park observatory
June 1 2020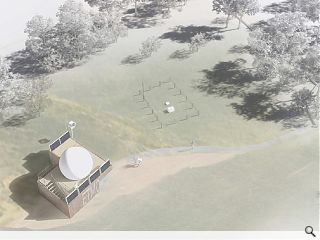 Collective Architecture and Design Engineering Workshop are working with the Astronomical Society of Glasgow to deliver a new observatory within Mugdock Country Park.
Formed from shipping containers disguised by timber battens to ensure the observatory blends into the protected landscape the structure has been designed for assembly as a kit of parts with sections intended to be lowered onto pad foundations for assembly on-site.
Detailing this approach the architects wrote: "... making use of shipping containers seemed a fitting solution as they offer a versatile structural base that can connect with the ground at key points. Their structural properties also very much suit the construction of an observatory, that is best formed from a structure with low thermal mass."
The self-sufficient facility will be powered by on-site wind and solar energy with access provided directly from an existing overflow car park.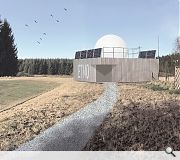 The observatory is intended for staff use only, with any public lectures or events hosted by Mugdock Park itself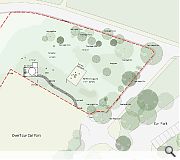 The observatory will stand 10m from an existing weather station
Back to June 2020