Broomielaw block to shatter Glasgow office bottleneck
June 2 2020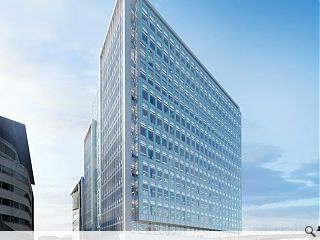 Soller Group has filed a detailed planning application to create 200,000sq/ft of office space at Glasgow's Broomielaw commercial district, representing a new phase of a broader masterplan for the area.
Carrick Square
will stand between Brown Street and Carrick Street, connecting both with a new pedestrian link and a landscaped plaza. Sheer glass walls rising through 14 storeys to a large roof terrace will define these spaces, with panoramic views across the River Clyde on offer from a rooftop terrace.
Nick Treadaway, founder and CEO of Soller Group, said: "Whilst development across the world is currently paused, we are very optimistic that resilient and forward-thinking businesses will thrive again and continue to look for top-class space in one of the UK's most vibrant cities. With Glasgow's development pipeline tightly constrained, the need for ambitious world-class office space will be paramount in the drive to bring new investment and occupiers to Glasgow."
Neil Haining, director of Mosiac Architecture + Design, added: "Our proposed design for Carrick Square responds to Soller Group's vision for world-class business space that will act as a catalyst for the regeneration of the Broomielaw area, whilst respecting the heritage and affection that surrounds the Clydeside. Key to our proposal is a new carefully-considered public plaza joining Brown and Carrick Streets with the new main entrance and providing much needed public green space to the area.
"The massing of the building has been sculpted in response to the immediate context of the site, the stepped south facade creates the opportunity for large external terraces with unique southern aspects from the building."
The u-plan build has been specified to provide column-free floorplates accessible from adouble-height entrance foyer, with ample bike parking provided for tenants.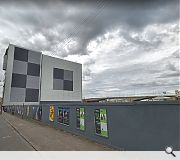 The brownfield build will boost connectivity in the area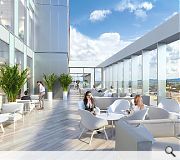 Workers can unwind by soaking up southerly vistas
Back to June 2020