Heriot-Watt hit tennis centre plans into planners court
May 20 2020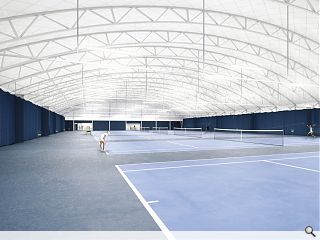 Led by ADP Architecture the extension will connect to the Centre for Sport and Exercise by way of a covered walkway, replacing a number of existing courts within a listed garden wall which will be removed.
Connecting Oriam to the Centre for Sport Exercise the new addition will be built to standards determined by the Lawn Tennis Association, replicating the materials and form of the existing centre with translucent polycarbonate cladding used for the linking structures to permit natural light while minimising solar gain and glare.
The tennis courts meanwhile will make use of lightweight PVC coated fabric which will allow the centre to glow at night when in use.
The new facilities are expected to complete by November 2021.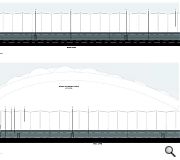 A sem-translucent polycarbonate lnk corridor will connect with the Centre for Sport and Exercise
Back to May 2020