Scottish Sculpture Workshop forges an inclusive identity
May 5 2020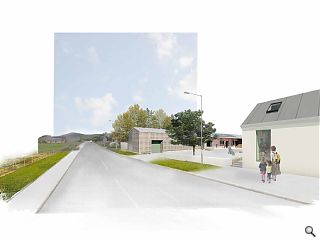 The
Scottish Sculpture Workshop
(SSW) has filed plans for a significant extension and alterations to their Aberdeenshire home to improve environmental performance and community access.
A design team led by Collective Architecture propose to reinvigorate the current workshop and studio in the village of Lumsden by adopting a pragmatic approach of re-use wherever possible.
Centred on an extension of the existing foundry the work will deliver a string of interconnected workshop spaces in a U-form plan which will frame an outdoor yard.
In their planning statement the practice wrote: "Inspired by agricultural forms, the proposed new build consists of a wrapping pitched block with regular forms.
"The extension is set back from the Main Road, meaning that changes to the street elevation are minimised and the scale of the blocks is in line with previous buildings on the site and with that of surrounding properties. The new extension also serves to better define the outer edge of the SSW site and to provide semi-private external spaces for carrying out artistic processes safely."
New facilities will cater for an expansion of the remote workshops experimental learning programme through partnerships with schools, locals and artists.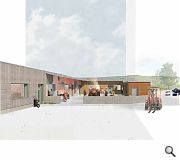 An open yard meeting the High Street will put the creative processes on display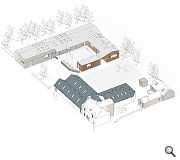 New facilities will bring together the arts of wood and metal working
Back to May 2020