Scottish Sculpture Workshop looks to the future with expansion
November 5 2019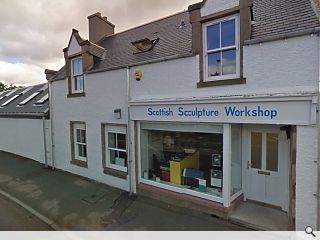 The Scottish Sculpture Workshop has taken its future into its own hands after tasking Collective Architecture with overhauling its Aberdeenshire workshop to better meet the needs of artists over the coming decades.
Having marked its 40th anniversary recently the Lumsden-based artist hub is keen to upgrade its current studio and workshop spaces to meet modern-day requirements, sparking a hunt for an architect specialising in community and sustainability to take the project on.
Ewan Imrie, an architect at Collective Architecture, commented: "Collective Architecture are delighted to be working collaboratively with SSW to develop this project. We are very much looking forward to learning about the technical processes and creative explorations that occur at SSW and helping to shape a new future for the site that enhances its potential while preserving the characteristics that make it so special."
A capital project manager is currently being sought for the build with a deadline for quotations set for 13 November with the project expected to conclude by 2021.
Back to November 2019