Time called on historic Dundee tenement
March 30 2020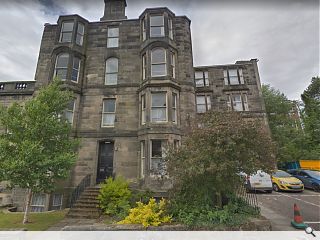 The University of Dundee is arguing for the demolition of an unlisted tenement at 16-18 Airlie Place within the City Campus within the city campus conservation area.
In use over previous decades as student accommodation the properties have lain empty since 2007 and have deteriorated to such an extent that an estimated £400k would be needed to repair the façade and roof, not including necessary interior works – deemed to be an unreasonable cost.
Marketing of the site for sale was also ruled out as this would remove the university's control of the site and preclude future new build options.
In a statement, the university's agent Wellwood Leslie Architects wrote: "For this site, a number of feasibility studies for re-use of the existing building have been undertaken. However, none of these studies has resulted in a viable option being identified.
"The preference of the University of Dundee is to demolish the 2no properties and to clear the site for temporary soft landscaping to be used by the University of Dundee Nursery which is situated within the Dundee University Students Association (DUSA). The site has been identified in the university masterplan for future development when a suitable project comes online."

The properties originally formed part of a continuous cul-de-sac prior to development of the DUSA building in the 1960s, leaving an interior separating wall exposed as a gable end which has induced settlement and the appearance of large vertical cracks in the stonework.
A previous decision by Dundee City Council to demolish 26 historic tenement homes on Blackness Road was roundly criticised for a failure to consult with tenants.
Back to March 2020