Dundee tenement demolition decision sparks concern
April 10 2018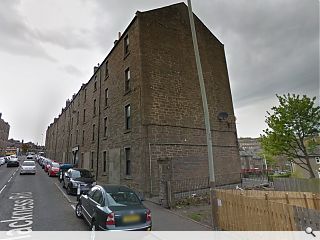 A former Dundee councillor is leading calls for the city council to reverse a decision to demolish a run of west end tenements on Blackness Road and replace them with 'energy efficient housing', arguing that the move was predicated on a flawed owners survey.
In alighting on their unanimous decision to demolish the council accepted representations from six private landlords rather than consulting tenants directly, a decision former SNP councillor Jimmy Black believes skewed the results by bringing a majority in favour of full demolition.
Black argues that this report was 'seriously misleading' owing to the number of non-residents consulted and the fact that £40k worth of non-essential roof repairs were included in a list of required works, artificially boosting the financial case for clearance.
Speaking to The Courier Black said: "Under Freedom of Information I asked for all the relevant engineers' reports. In 2015 engineers inspected the roofs and reported 'no defects were observed other than a few missing roof slates'.
"The engineers also reported leaking downpipes and gutters, with damage to stonework, and damp walls close to the leaks. These are all matters which are the responsibility of the council. Nonetheless the engineers described the three blocks as 'generally in a fair condition'."
In order for the demolition to be reviewed a serving councillor must step forward and lodge a formal motion calling for a review.
Back to April 2018