Low key opening for Inverness Justice Centre
March 31 2020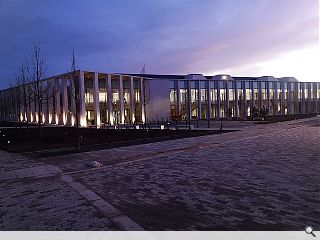 A purpose-built justice centre has opened its doors in Inverness amid the coronavirus outbreak to serve as one of ten court hubs to provide critical services during the pandemic.
Operated by the Scottish Courts and Tribunal Services the Reiach & Hall designed facility first began construction in 2017 at the hands of Robertson to deliver a one-stop facility for victims, witnesses, litigants and others.
Frank Reid, managing director for Robertson Northern, commented: "Inverness Justice Centre is the first of its kind in Scotland and we're proud to have worked with the Scottish Courts and Tribunals Service to deliver this facility.
"COVID-19 is presenting challenges to the way many of us traditionally carry out our work but with modern design and state-of-the-art facilities, the Justice Centre is ensuring that SCTS can continue its crucial business during this uncertain period.
"The complex is a new landmark for the city and a clear representation of the changing face of justice in Scotland."
Amid the global lockdown, all courts have ceased day-to-day business with only essential criminal and civil hearings taking place to reduce the need for physical attendance at court. Moves are also underway to allow defendants to appear from police stations via video link for the duration.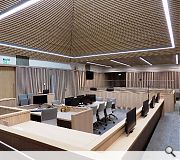 People are advised to stay away from the court unless strictly necessary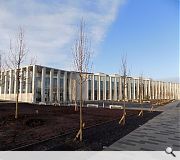 The IJC pioneers an integrated approach to community justice services with the objective of reducing re-offending
Back to March 2020