Planners warn of delays as coronavirus clampdown constrains capacity
March 25 2020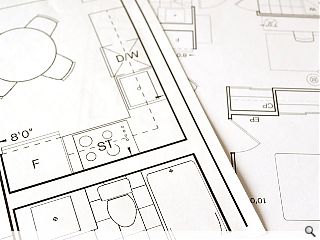 Local authority planning departments have pledged to maintain services as far as possible during the current coronavirus crisis but have conceded that there will be an unavoidable impact on timescales.
Restrictions on movement mean staff are now working remotely from home but remain contactable by telephone and email as normal with both planning and building standards teams limited to processing applications and enquiries which are submitted electronically.
Explaining its changed working practices Aberdeen City Council wrote: "We will aim to assess and determine applications within statutory timescales and in accordance with Customer Charters but customers should be aware that it might not be possible to achieve the former levels of service given staff absences and sickness.
"Development management officers will continue to carry out site visits for planning applications on the basis that face-to-face contact is avoided wherever possible. The intention is that officers will not go inside properties."
The impact is also being felt in the Highlands where the focus is now being placed on priority and statutory services. The council stated: "The Highland Council is planning for greatly increased staff absence levels over the coming days and weeks. Staff will be working remotely, so capacity and access to our usual systems will be significantly limited. It may, therefore, take longer to process planning applications, building warrants, and related aspects of the Planning and Building Standards service including customer queries, complaints and public comments during this period."
Other authorities such as Edinburgh have temporarily halted site inspections but do permit the use of photos and videos to process completion certificates. Colleagues in Glasgow meanwhile have been forced to operate at reduced capacity, prompting an admission that some deadlines may not be met.
Back to March 2020