Edinburgh expands nursery provision in line with new commitments
March 24 2020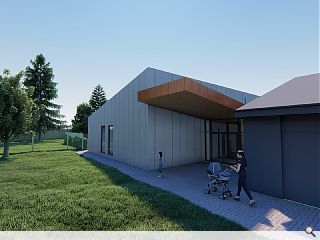 The City of Edinburgh Council is moving to accommodate an increased entitlement of free early learning and childcare from 600 hours to 1,140 hours from August by ushering in a new wave of additional and extended nursery accommodation, the latest example of which is a proposed extension to the Spinnery Lane Nursery, part of Gilmerton Primary.
The policy has precipitated an urgent need to expand physical capacity in the sector the authority has chosen an existing nursery form the 1970s to help meet these goals, proposing to extend the footprint of the current facility to allow a 400sq/m extension to be built housing three playrooms and associate support.
In a design statement, the council's building programme team wrote: "The building has an asymmetric raked roof form which, in terms of massing, allows the principle entrance and nursery access to be expressed and creates a clerestory level through which natural light and ventilation can be introduced to deeper parts of the floor plan. This also allows the roof ridge to be at a similar level to that of the existing building."

Key entrances and elevations will be defined by a copper-coated standing seam with the primary finish being zinc coated aluminium standing seam. Internally feature elements will be highlighted in unfinished timber.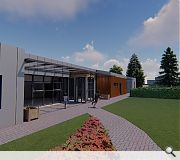 Contrasting copper elements are used to define key features
Back to March 2020