Edinburgh BioQuarter to undergo £750m expansion
February 21 2020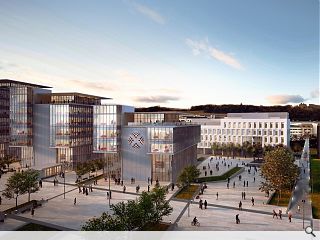 Edinburgh BioQuarter has published fresh details of a planned £750m expansion which is set to deliver a mixed-use neighbourhood on a 160-acre site three miles south of the city centre.
The long-term vision builds on success to date in establishing a health and research campus by allocating space for new residential development alongside commercial offices, retail, a hotel and leisure facilities.
Interim programme director Anna Stamp commented: "We plan to create a vibrant new neighbourhood of Edinburgh centred around a world-leading community of healthcare innovators. By developing at scale and at pace together with a private sector partner we will accelerate solutions to global health challenges.
"It is vital that BioQuarter develops as a welcome and accessible place for those who live around it, as well as those who work or study here. We can do this by fostering an inclusive environment which promotes wellbeing to create a welcoming place where people live, learn, work, play, relax and discover as part of Edinburgh's Health Innovation District."
A joint-venture partner is being sought to deliver on these goals alongside current public sector partners City of Edinburgh Council, NHS Lothian, Scottish Enterprise and the University of Edinburgh through a formal OJEU procurement process.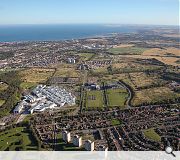 160 acres of land tol the south of the city has been earmarked for the build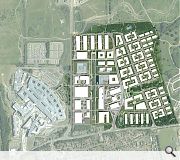 The ambitious vision will create a self-contained urban environment
Back to February 2020