Riverfront Pollokshaws homes complete
|
Send to friend
January 15 2020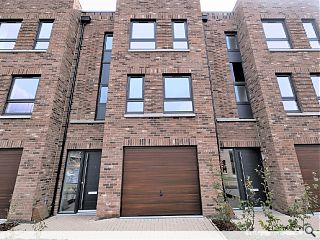 A high profile southside housing development has taken in shape in Glasgow with completion nearing at CCG's Riverford Gardens development in Pollokshaws.
Built alongside the White Cart River at Auldhouse Park the 156-home development includes a mix of apartments and three-storey terraced villas, conceived as a contemporary twist on a traditional terrace by Mast Architects.
CCG Homes managing director Calum Murray commented: "Pollokshaws, a transformational regeneration area, has seen significant investment over the last few years with Riverford Gardens now being a major part of that.
"We have invested a great deal in delivering a quality and energy performance standard that sets us apart from other developments in the city."
The full 2.36ha development is expected to complete in the autumn and comes as the new build sector delivers the highest increase in both starts and completions since 2008.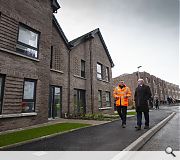 Full completion is expected by October 2020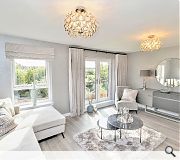 Riverford Gardens is the largest private housing development to be undertaken by CCG
Back to January 2020