CCG make ground on Pollokshaws housing delivery
September 19 2018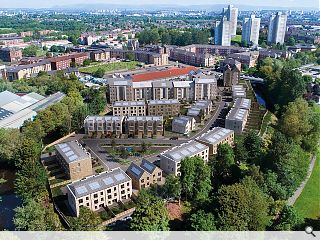 CCG have begun marketing a development of 156 new homes at Riverford Road in Pollokshaws, positioned to maximise southerly aspects across tree lined boulevards and private gardens.
Riverford Gardens sits within six acres of land bounded by a loop in the White Cart River and comprises a mix of townhouses, semi-detached houses and apartments designed by Mast Architects.
Finished in brick and overlooking Auldhouse Park the homes stake a claim to 'superior craftsmanship' via CCG's off-site iQ timber frame system with selected ground floor apartments benefitting from a private terrace.
'Simple and robust' elevational treatments are proposed utilising brick to marry with industrial buildings found nearby.
Construction work is already well under way using a pre-insulated precast concrete flooring system upon which the timber superstructure can be assembled.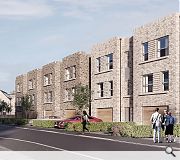 Textured brick has been selected to unify the development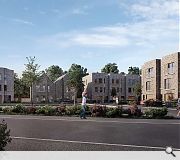 The new homes are being built on former industrial land
Back to September 2018