Candleriggs Square consultations heighten anticipation
|
Send to friend
January 13 2020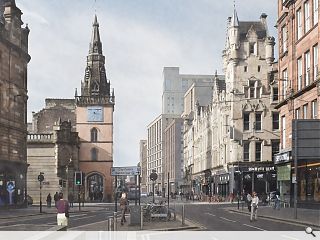 Ongoing consultations have delivered several adjustments to the planned Candleriggs Square proposals in Glasgow, including a modest increase in height for its tallest element.
Led by Drum Property Group and Stamford Property Investments with Stallan-Brand the new visuals demonstrate the evolving design intent for the site following submission of an overarching design framework for the site to Glasgow City Council.
In a statement the practice said: "Our strategy has been informed through considerable dialogue with the GCC Planning Team and an extensive public consultation process. A detailed application for the developments first phase has also been submitted for a genuinely innovative new 500 bed hotel that promises to contribute significantly to the Trongate with public facing amenities including conferencing, seminar space and flexible managed workspace.
"Different from the currently consented design by Richard Murphy Architects, the Drum Properties proposal prepared by Stallan-Brand creates parcels of development that are configured to reinforce the Merchant City's unique morphology and mixed-use activity. In this respect the proposal has a series of new public spaces that will radically re-connect the context to reveal exciting new views & vistas and reframe familiar landmarks."

Spanning land bounded by Hutcheson Street, Trongate, Candleriggs and Wilson Street, Candleriggs Square will deliver a mix of homes, commercial and retail space.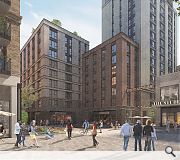 A new public square sits at the heart of the plan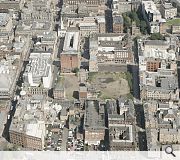 The latest plans emphasise public space and accessibility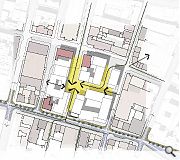 The plans would repair an open wound in the city centre fabric
Back to January 2020