Custom-build vision laid out for Millerhill Village
|
Send to friend
November 13 2019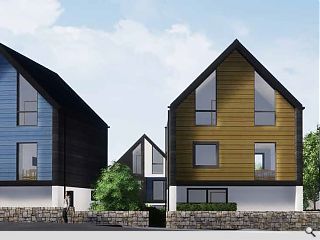 Custom Build Homes alongside a local landowner have set out their vision for ten detached custom-build homes on the edge of Millerhill Village, Midlothian, as part of the wider Shawfair development.
Located on the site of the vacant Cockatoo Restaurant the 1 acre development will allow prospective purchasers to customise the layout, specification and thermal efficiency of each home by choosing from a range of 27 different configurations.
Arranged across two rows of seven and three properties fronting an access road off Old Craighall Road the scheme will make use of render and weatherboard cladding with buyers allowed to select from a range of colours and layouts for a degree of individuality.
In a statement of intent, Custom Build Homes wrote: "The proposed development is intended to provide a variation to the existing character and approved housing choice by introducing custom build principles.

"These will give purchasers choice in layout configuration, materials and finishes, while at the same time provide a unique development with community and individual's input."

Each home will contain an integral garage above which a further storey and a half of accommodation will be provided, with matching pitched roofs and gable ends to the front and rear.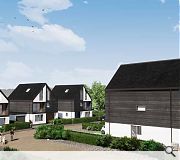 Buyers will be able to choose from up to three available floor plans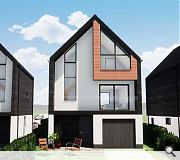 Owners will be encouraged to stamp their own mark on each property
Back to November 2019