Shawfair development advances with Millerhill progress
August 11 2016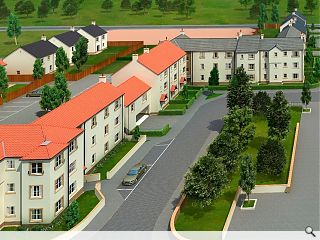 Edinburgh's £200m Shawfair urban expansion, which could deliver up to 4,000 new homes in the city, has advanced with the release of the first homes at Millerhill by Mactaggart & Mickel and Buccleuch Property.
When complete Millerhill will consist of 138 homes ranging in size from one bed flats to five bed villas, delivered using the developers existing range of house style templates created by Mactaggart & Mickel's architectural manager Chris McWilliams.
Mactaggart & Mickel Homes director Joanne Casey said: "This marks one of the first steps in helping to create the new Shawfair community which will be delivered by a number of developers including ourselves over the next 20 years."
New schools, commercial premises, a library, village green and a community hub are also planned, all of which will plug into Shawfair, a new town centre and railway station built on the newly reopened Borders Railway.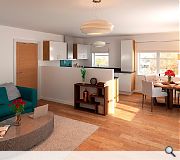 As many as 4,000 homes could be built over the next 20 years
Back to August 2016