Charles Jencks passes away aged 80
October 16 2019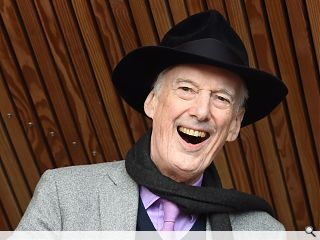 Architectural historian Charles Jencks has passed away at the age of 80 at his home in London.
A renowned landscape designer, theorist and co-founder of the cancer charity Maggie's Jencks is the author of several best-selling books including The Language of Post-Modern Architecture, The Universe in the Landscape and The Architecture of Hope.
Maggie's chief executive Dame Laura Lee commented: "It's very hard to come to terms with Charles not being here as he has been such a pivotal part in developing Maggie's vision for a different type of cancer care and turning that vision into a reality.
"Over the last 23 years his passion, drive and imagination meant that leading architects from across the world came to build these extraordinary centres; places which have benefitted thousands of people with cancer both in the UK and abroad."
Plans are underway to convert Jencks' London home into an archive museum called 'The Cosmic House' which will be opened to the public by appointment.
Daniel Liebskind, who collaborated with Jencks on his philosophical opus at Crawick Multiverse, is to design the latest Maggie's Centre design for the Royal Free Hospital in Hampstead.
Back to October 2019