Kelvinside Academy take possession of expressive arts extension
October 16 2019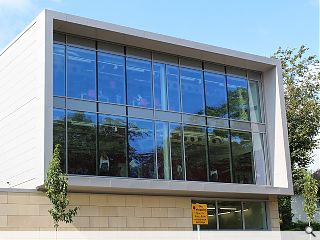 Kelvinside Academy, an independent school in Glasgow, has unveiled a new expressive arts extension which seeks to marry creativity, innovation and enterprise within a refurbished and extended facility within the current school boundary.
The NuVu Innovation School sits behind a new glass frontage rising over three floors and includes its workshop, teaching space and performing arts studio.
Modelled on an architecture studio the new school will champion real-world challenges and collaborative problem solving over exams to better prepare pupils for life after school.
The £2.1m project was led by construction management specialists Doig & Smith, with director Gordon McLintock, commenting "A central focus for the project was to deliver the aims of Circular Construction, utilising renewable materials and working with an aim of reducing waste and enabling future recycling of the constructed elements."
The school was delivered by Balfour Beatty to designs by Cooper Architects and follows the delivery of a new nursery at Balgray Campus.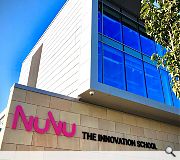 A three-storey extension serves as a front door to the new school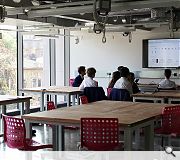 The school has been modelled on an architecture studio
Back to October 2019