Mackintosh architectural competition seeks 'ideal' house pair
August 2 2019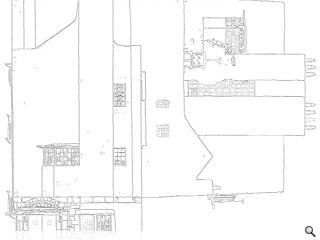 The Charles Rennie Mackintosh Society has launched an open architectural competition for a pair of contemporary house designs based on Mackintosh's own 'ideal' artists residences first envisaged in 1900.
Twin Dwellings of Singular Interest invites contemporary re-imaginings of the landmark design which explore variations of this theme while reflecting both Mackintosh's design legacy and the requirements of modern life.
CRM society director Stuart Robertson said: "We have been planning this competition for a while, in fact before the second catastrophic fire that destroyed the Mackintosh Building at the Glasgow School of Art.
"The competition is such a great opportunity for students and practitioners to explore and develop their own beliefs and architectural convictions, similar to that of Charles Rennie Mackintosh."
As part of the process, submissions will be solicited from a small number of famous architects from around the globe, although these entries will not be judged.
All submissions must be received by 8 November and will be subject to an entry fee of up to £55.
Back to August 2019