Artists take up residence at Inverness Creative Academy
December 7 2018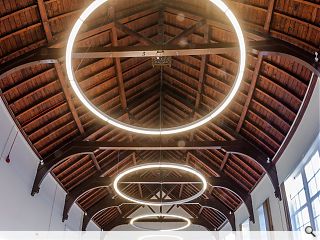 Inverness has bolstered its creative credentials with the unveil of a new creative hub providing a home from for artists across the Highlands to come together.
Inverness Creative Academy has been fashioned from the B-listed Midmills school buildings near the city centre, to provide a mix of 39 studios and an exhibition space for use by anyone from photographers to textile designers and glass makers.
Designed by LDN Architects and delivered by Robertson Northern these spaces have been created on behalf of Wasps Artists' Studio to address an acute shortage of suitable accommodation in the region, forcing many to migrate.
Stuart MacKellar, partner at LDN, said: 'The buildings presented challenges that demanded creative and hardworking responses from Wasps and the design team, the result of which, we hope, is something befitting of the attitude and quality of the original architecture.
"With the buildings now in use, the sense of community that Wasps is nurturing at Midmills is tangible and it is clear that its reach will stretch far beyond the site boundary."
£2.2m has been spent on the first element of the split phase project with later work expected to bring a second redundant building back into use with offices, a café, events space and workshops.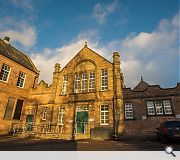 A total of £5.7m has been allocated to the full project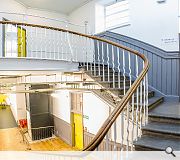 Fundraising is currently underway for the second phase
Back to December 2018