Hyatt Hotels dock at Edinburgh Marina
November 27 2018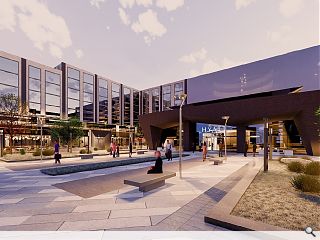 Hyatt Hotels have been selected to operate a new spa and conference hotel at Edinburgh Marina, centrepiece of a newly formed 340-berth dock.
The 187 room Hyatt Regency will include a two-bedroom presidential suite as well as 98 serviced apartments as well as an obligatory restaurant and bar.
Guests will eb enticed through the doors with the lure of a 20,000sq/ft health spa and fitness centre, a 10,000sq/ft conference & banqueting centre all overlooking the marina.
Guido Fredrich, Hyatt's regional vice president development, Europe, remarked: "I am thrilled that we will be opening our first hotel in Edinburgh, as part of the exciting new Edinburgh Marina development. The Edinburgh Marina is the perfect springboard for us to launch our brand in Scotland, opening a new era for the company and creating a great new tourism opportunity for Edinburgh."
The complex has been designed by Wilson + Gunn and includes retirement flats as well as a health hub and marina infrastructure.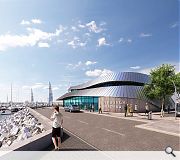 Around 24,000sq/m of berthing dacilities will be provided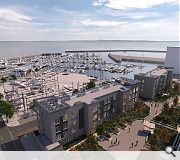 Edinburgh Marina is being touted as a 'unique' leisure and residential destination
Back to November 2018