LDA Design showcase 'Las Ramblas of the North'
November 26 2018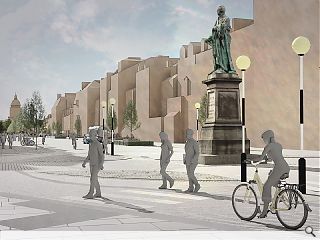 LDA Design working in partnership with The City of Edinburgh Council, WYG and Sustrans have detailed their vision to improve the 'civic grandeur' of Edinburgh's George Street by enhancing accessibility and active travel while fostering a stronger sense of place.
Proposals include prioritising pedestrians over vehicles by introducing wider decluttered pavements and introducing a dedicated twin-direction cycleway linking a series of new squares and seating in an approach which has been likened to a 'Las Ramblas of the north'.
LDA Design director and project lead, Kirstin Taylor, remarked: "As a 'Capital Street for a Capital City', George Street is a significant part of Edinburgh's history – it is vital that it continues to be at the heart of the city's growth.
"We want to create an all-year-round destination, an inclusive place where people choose to spend more time. We also want to celebrate George Street's fine Georgian architecture and make it a more positive environmental experience for people of all ages and abilities."
To help gather public feedback an online survey has been created to gauge reaction to the initial plans.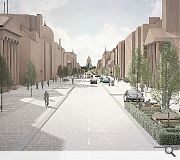 New paving and planting will be introduced to complete the transformation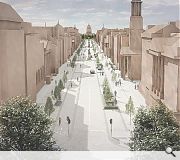 Public realm enhancements are geared toward encouraging passersby to linger longer
Back to November 2018