Clyde Gateway extend Bridgeton rejuvenation
November 26 2018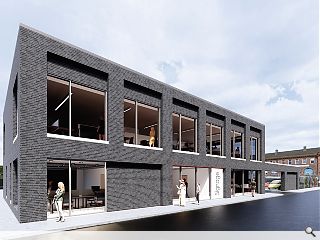 Clyde Gateway have unveiled their latest Bridgeton intervention in the form of a two-storey office pavilion at Landressy Street.
Design proposals by Keppie call for the creation of 6,450sq/ft of open plan office space in Glasgow's east end together with associated reception space, meeting rooms and a research library.
Deferring to the conservation area the design approach seeks to pick up the 'rhythm and materiality' of neighbouring buildings through use of dark stock brick similar in tone to the recently completed Women's Library.
Explaining this approach Keppie wrote: "We felt that the proposal should address and relate to the Women's Library façade opposite so should have a prominence to the south of the site.
"We felt the proposal should relate to the historical urban grain with development gaps between sites."
Large format windows will be faced in contrasting light coloured sills extending through an extended 'wall device' to extend the street frontage and frame a private courtyard.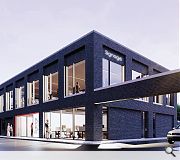 New infill seeks to build on the historic character of the once bustling neighbourhood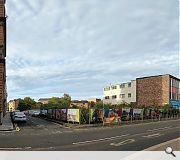 The site was previously occupied by the Barrowfield Free Church and Hall
Back to November 2018