Tomatin hotel and retail court to cater for A9 travellers
November 12 2018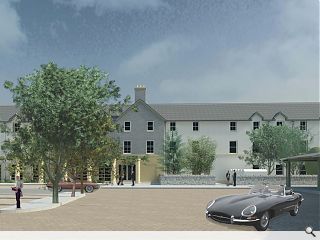 Highland Council has given its approval to a £10m hotel and associated retail and food court off the Tomatin junction of the A9.
The green light enables delivery of a 99-bed hotel alongside a farm shop and 200 seat restaurant in addition to a drive through bakery, four shops and a petrol filling station.
Councillor Duncan Macpherson commented: "The development at Tomatin is a welcome addition to the Highland hospitality offering and will create full-time, part-time and managerial jobs in both retail and hospitality. It will fit perfectly with the new dualling of the A9 from Perth to Inverness and be a welcome stop for travelers on the A9 going both North and South."
The mixed-use development is to be built by Tomatin Trading Company and Norr Architects on the site of the former Freeburn Hotel, demolished in 2008.
Back to November 2018