Rejuvenation of Glasgow's High Street secures council backing
November 1 2018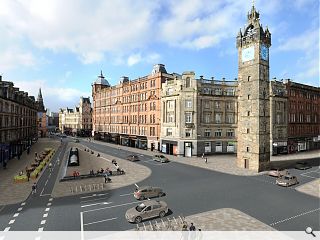 Glasgow City Council has thrown its weight behind a regeneration strategy for the historic High Street and Saltmarket corridor between the cathedral and the Clyde.
The High Street Area Strategy was approved following consultation with stakeholders, clearing the way for delivery of an enhanced public realm and a rent freeze for tenants, bringing the route into line with other roads in the City Avenues programme, overseen by Civic Engineers.
Councillor Angus Millar, Depute City Convener for Economic Growth at Glasgow City Council commented: "By doing more to promote the area's rich heritage and support the local economy, we can help make the High Street area the vibrant, celebrated district of the city it deserves to be. I look forward to working over the coming years with local residents, businesses and council partners in delivering the city's ambitious plans for this important quarter of Glasgow."
Running from 2019 to 2023 the initiative will include preservation of historic buildings as well as the creation of a 'heritage trail' and efforts to improve existing shopfronts, as well as bringing redundant units back into use.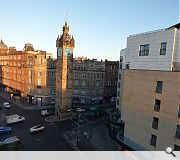 The High Street/Argyle Street junction as it presently stands
Back to November 2018