Dunbar gateway bears testament to naturalist John Muir
October 31 2018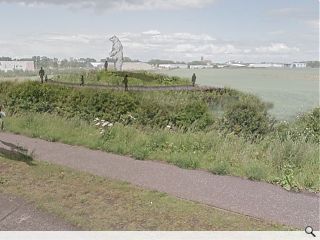 The Scottish government has granted consent to a giant metallic bear looming over the A1 at Dunbar in memory of national park pioneer John Muir.
Dunbar-born Muir is best known for successfully petitioning the US government to accord legal protections to the most spectacular landscapes in the country, with the bear subsequently becoming a symbol for his far-flung travels through the Rockies and Alaska.
Sculptor Andy Scott has already begun fabricating the out-size piece at his Philadelphia studio, which will be shipped across the Atlantic for assembly next spring as part of the wider Hallhill development, masterplanned by EMA Architects.
Ken Ross from Hallhill Developments commented: "The Hallhill development has brought tremendous benefits to the area, including new much-needed homes and commercial and retail opportunities. This piece of art will not only contribute to the emerging identity of Dunbar's new gateway, but has the potential to draw people into the area to find out more about John Muir."
Afforded a prominent position overlooking both the A1 and railway line the sculpture is intended to create a dramatic new entrance and visitor attraction for the town, with a dedicated walkway providing public access.
Back to October 2018