Dundee mill rejuvenation scores support from planners
October 30 2018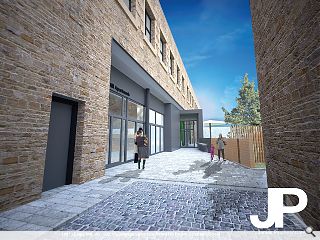 A bid to transform a B-listed disused mill into a mix of housing, a nursery, industrial unit, bakery and café has won listed building consent after planners judged that the proposed changes would 'preserve the character and setting' of the former industrial complex.
James Paul Associates have prepared designs to convert The Eagle Mill into 34 apartments by fashioning a new link vennel from Brown Constable Street to a newly formed garden, made possible by the demolition of buildings to the north.
In the process defining characteristics of the mill will be preserved including the principle Victoria Street façade while taking the opportunity to open up two new pedestrian entrances formed by opening up existing windows.
Historic windows will be retained where possible while as many Scots slates as possible will be re-used for the re-slated roof.
The £3.5m project is being spearheaded by majority owner Edge Mill Capital Ltd which expects to begin work in nine months for completion by 2020.
Back to October 2018