Mackintosh Building gable stabilisation efforts conclude
October 19 2018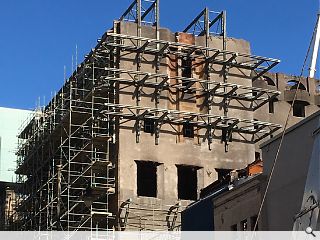 A contractor team comprising Reigart Construction, SGB and Mabey Total Solutions have successfully stabilised the west gable of the Mackintosh Building, four months after a devastating fire tore through the structure.
Structural work has included installation of a specialist retention system and custom-designed bracing for the library tower, safeguarding masonry remains.
Works completed thus far also include a protective passageway on the western side of Scott Street to provide an additional level of protection for the CCA fire exit.
It is now hoped that affected businesses, including the CCA, will be able to re-open as early as this weekend.
Remedial works come as the Glasgow School of Art has come under fire for the apparent use of PIR cladding as a 'cost cut' during restoration from an earlier fire.

Back to October 2018