Housing renewal brings sweeping change to Galashiels
October 19 2018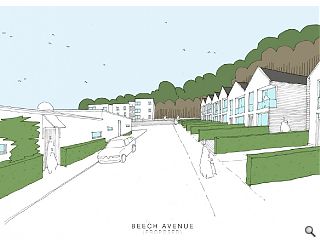 Scottish Borders Council has cleared the way to demolish a failed Galashiels housing estate in order to progress plans for 115 new homes.
Waverley Housing have advanced plans to regenerate the Upper Langlee area of the town but have been delayed by a handful of homeowners who have now been bought out by the council.
The phased development has been conceived by Camerons, working in partnership with Ark Consultancy, as a complete fresh start for the area - retaining only the Beech Avenue name.
In a statement Camerons director Gavin Yuill wrote: "The masterplan that we have been developing in collaboration with Waverly Housing and Ark Consultancy centres on the transformation of Upper Langlee; it responds to the community's negative feelings towards the site's northern edge, Beech Avenue, whilst retaining all the positive aspects of the site, in terms of aspect and green spaces.
"The plan allows for a mix of new build, and retained properties, with the house type balance favouring houses, rather than flats; again reflecting the community desires for the regenerated estate, and the housing data produced by Ark."
Residents have praised the views, community and amenities of Upper Langlees while criticising the external appearance of buildings following a succession of public consultations.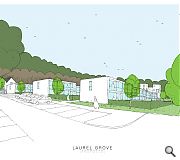 Only the Beech Avenue roadname will remain when all is said and done
The existing community will be invited to return following a spell in temporary accommodation
Back to October 2018