Glasgow Steiner School to rise from the ashes
August 23 2018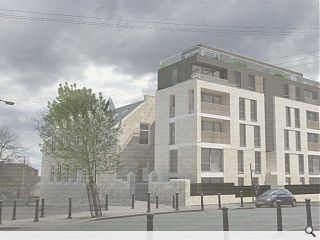 Grant Murray Architects have filed amended plans for the conversion of the B-listed Glasgow Steiner School to form 14 apartments, together with a new build extension of a further 22 flats.

Revised plans include provision of mezzanine floors and an external courtyard at the heart of the historic building, which has lain derelict since 2013 when a devastating fire ripped through the school.

A six storey new build block will be visually broken into three elements by way of vertical runs of aluminium above close entrances with west facing balconies along Yorkhill Street adding further depth.

In a statement the architects wrote: "The top storey, set back 3m from the north, west and south elevations, has the significant effect of reducing the overall height appearance of the building.
"A lesser stepped back 4th floor also finished in anthracite zinc cladding further brings the apparent massing of the block down in scale. Subsequently the brick / stone element of the building will line through with the 4 storey blocks either side and with the school building."
Rising from a sandstone base with elements of brick and zinc the school will use windows with deep reveals to reflect the fenestration of both the school and neighbouring tenements.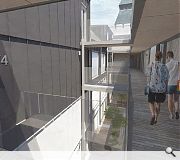 A new courtyard will link old and new elements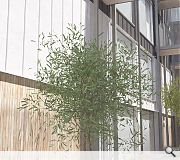 Only the shell of the historic school survives
Back to August 2018