Anderson Bell + Christie apply sustainability lessons to Steiner School
December 15 2009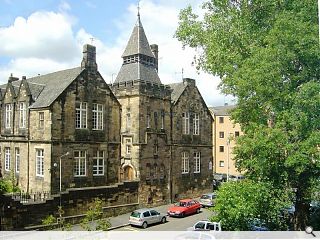 Anderson Bell + Christie architects have outlined a low carbon vision for the Glasgow Steiner School as part of a repair and restore programme for the school's listed buildings.
This strategy has seen the original design and corridor circulation carried out along with measures to reduce heat loss with wool insulation placed in the roof.
Now thanks to funding from the Climate Challenge Fund the practice are looking at air circulation through the building to make the most of passive heat gain and ventilation.
Key to this will be restored windows to reduce heat loss and installation of a new boiler system utilizing a heat pump or similar technology.
In future it is hoped the school can become self sufficient in electricity, selling any surplus back to the grid.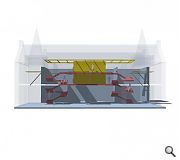 Circulation of air informed design solutions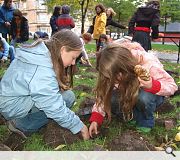 Pupils get in on the act, planting root vegetables in the school garden
Back to December 2009