Construction begins at £6.1m David Livingstone Centre revamp
August 6 2018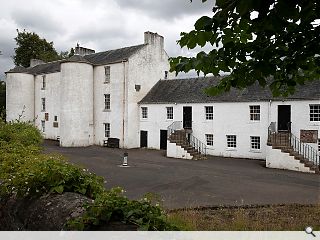 Clark Contracts have moved on-site for a £6.1m renovation of Blantyre's David Livingstone Centre to improve the visitor experience and better communicate the story of how an impoverished mill worker rose to become a British hero.
The cash will go towards a full revitalisation of the 11-hectare Station Road, including the original tenement in which Livingstone was born and raised, to form a new exhibition, upgraded facilities, a café and shop.
Dr Isabel Bruce, chair of The David Livingstone Trust, remarked: "The Trust welcomes the appointment of Clark Contracts Ltd. as main contractor and looks forward to work progressing swiftly on this important project to re-ignite the powerful story of David Livingstone for new generations and further strengthen the worldwide connections that Livingstone, his principles and legacy have inspired locally and globally.
"Once complete, the Centre will become a key resource for learning about his heritage and his far-reaching impact in science, health, exploration, faith and humanitarian endeavour."
Refurbishment work is to be undertaken by Hoskins Architects and ERZ.
Back to August 2018