Mid-market Prestonfield homes extend Edinburgh housing push
July 31 2018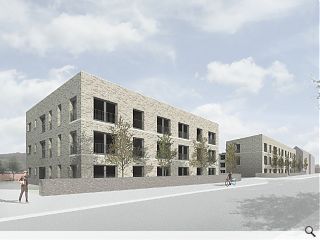 The City of Edinburgh Council is maintaining its output of new housing with plans for a further 30 mid-market flats on the site of a former care home, sister scheme to a similar development in Duddingston.
Located at Peffermill Road, Prestonfield, the project has been conceived by the same team responsible for Duddingston and takes the form of two similar residential blocks aligned with existing properties and sheltering a shared amenity area behind, described as a modern take on a walled garden.
In a statement architects Anderson Bell + Christie wrote: "Dark buff brick with a multi appearance is proposed for the project. It is intended that the tone of this brick ill tie in with the existing stone wall at the edge of the site adjacent to Peffermill Road. A horizontal band of precast is proposed at first and second floor level to help add horizontal delineation to the principal facade to Peffermill Road."
The project forms part of Edinburgh's 21st Century Homes commitment to deliver 20,000 new homes within a decade.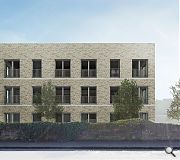 Deep set large aluminium windows lend depth to the facades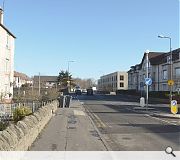 New homes will respect the established building line
Back to July 2018