Kilmarnock turns over a new page with £45m William McllVanney Campus
April 10 2018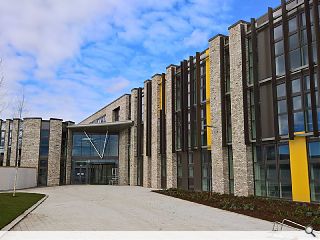 East Ayrshire Council has taken possession of a
£45m William McllVanney Campus
in Kilmarnock, named in honour of the late novelist and poet, following its handover by Kier Construction.
Designed by Norr the new school amalgamates Kilmarnock and James Hamilton Academies which will operate as one secondary school on the site of the latter, alongside a new primary drawn from pupils of the former Silverwood and New Farm primaries.
An early childhood centre will also be offered together with a third new school specialising in Gaelic language education, with each element housed behind its own deeply modelled brick pavilion.
Attention will now turn to the demolition of the old school building and associated external works overseen by RankinFraser. Completion of this second phase of activity is expected by 2019.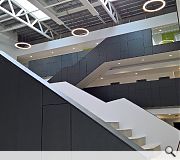 A shared social space forms the heart of the new school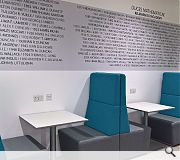 The campus will cater for a combined 1,928 pupils
Back to April 2018