Isabel Garriga and Robin Webster vie for GIA presidency
March 28 2018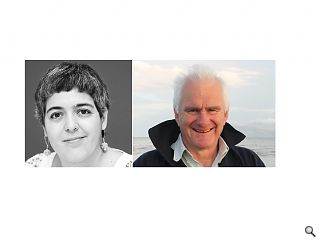 Candidates competing to become the next president of The Glasgow Institute of Architects have set out their stall ahead of a planned vote taking place on 12 April to agree a successor to incumbent Tim Gray.
The head-to-head battle sees fresh face and current vice president Isabel Garriga of Holmes Miller face off against battle-scarred veteran Robin Webster, a founding member of A New Chapter as well as Cameron Webster Architects.
Both have pledged to tackle perceived east coast bias within the profession by re-energising the largest single chapter of the RIAS, whose members hail from Oban to Dumfries.
With experience of working in both Spain and Britain Garriga is well-placed to answer concern amongst members about the
impending impact of Brexit
, exacerbated by the fact that the profession north of the border currently lies rudderless. If elected Garriga believes she can set the tone for the institute's next 150 years.
Setting out his own stall Webster wrote: "I supported a New Chapter since it began, which has invigorated GIA members and should lead to a re-energised RIAS, with transparent decisions and elections by the whole membership. I wish to avoid personal vendettas, but believe that
current incumbents who allowed irregularities to occur on their watch should now stand aside
. A new council and president without conflicts of interest, (such as wanting to cover up what happened) must be seen to be impartial."
For the first time ever the vote will be opened out to members via an email ballot from 5 April, enabling those who cannot attend the vote in person to make their voice heard. Ballot papers can be
downloaded directly from the GIA website
by all RIAS members practising within the chapter area, or requested by emailing secretary@gia.org.uk.
Back to March 2018